Church of the Good Shepherd
Church of the Good Shepherd - Lake Tekapo New Zealand
The Church of the Good Shepherd is a tiny church by the side of Lake Tekapo, in Mackenzie Country, in the Canterbury region of the South Island, New Zealand.
Church at Lake Tekapo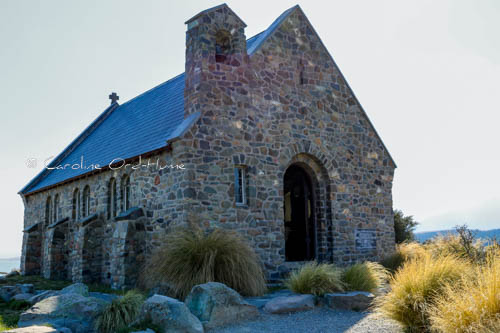 This small church now has fame due in part to the many international visitors to Lake Tekapo every year and no doubt also to the many thousands of photographs of its location.
The church has a window with a view framing the lake and mountains.
Church of the Good Shepherd Information Board
An information board details the purpose of the church as follows...
Church Information Board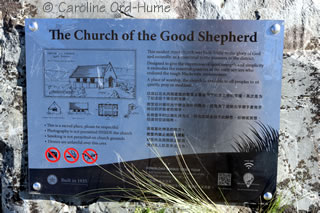 "This modest stone church was built firstly to the glory of God and secondly, as a memorial to the pioneers of the district.
Designed to give the impression of quiet strength and simplicity it embodies the essential qualities of the early settlers who endured the tough Mackenzie environment.
A place of worship, the church is available to all peoples to sit quietly, pray or meditate."
Stone Plaque on the Church
There is a plaque stone that commemorates the stone being laid and reads as follows...
Church Stone Plaque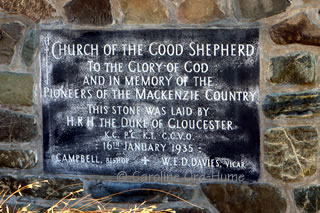 "Church of the Good Shepherd
To the Glory of God and in Memory of the Pioneers of the Mackenzie Country
This Stone was laid by H.R.H. The Duke of Gloucester
K.G. P.C. K.T. G.C.V.O.
16th January 1935
Cambell, Bishop W.E.D. Davies, Vicar"
Church of the Good Shepherd