Explore New Zealand
Explore New Zealand with tour tips and facts, activities and things to do, attractions and places to go.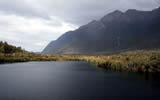 Explore New Zealand National Parks
Discover the natural wonders of New Zealand's national parks, offering a wide range of activities and breathtaking landscapes. Whether you're an adventure seeker, a nature enthusiast, or simply looking for a serene escape, New Zealand national parks have something for everyone.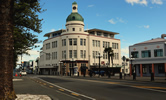 New Zealand Cities and Towns
The cities across New Zealand all have uniqueness about them; find out what each city has to offer travellers, tourists, and residents.
New Zealand Travel
Methods of transport for getting around and exploring New Zealand; car, campervan, motorhome, bus, train, boat, motorcycle, cycle, air, cruise ship, ferry. Information.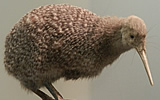 New Zealand Wildlife - Birds - Animals
New Zealand has some fascinating wildlife including many birds and animals that are only found in this country and nowhere else in the world. Find out about the native wildlife and the conservation efforts to ensure survival of these species.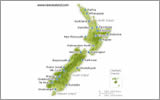 Explore New Zealand's Regions and Districts
Use this list of North Island and South Island regions across NZ to find districts, places, attractions and activities in each province of the country.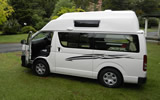 Embrace the Freedom of Campervan Travel in New Zealand
Campervans and motorhomes are great fun and a flexible way to tour and meet people. Get some tips on hiring a camper and the facilities camp sites provide across New Zealand.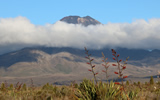 Seasons - Weather - Climate
Choose the best time of year to travel with these details about the seasons. New Zealand is a long country and the climate is different depending on region, mountains, bush, coast, islands, and can be location specific.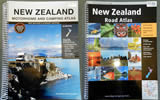 New Zealand Road Map
My reviews of detailed maps of NZ; road atlas, camping and touring atlases that include camp sites descriptions of facilities, along with major attractions on route.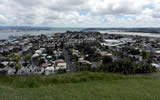 Population
There are not that many people per sq. Km in NZ; here are some demographic facts and statistics on population distribution, size, and growth.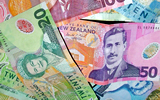 Currency
Find out about the money, New Zealand Dollar / NZD. Some bookings may have to be made in NZ dollars, work out the currency and exchange rates for your holiday budget.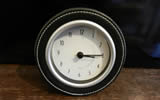 Time in New Zealand
Find out the best time to phone to make bookings with this information about time zones. It's no good calling in the middle of the night!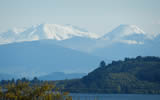 Earthquakes and Volcanoes
How to get updates on volcano or earthquake activity in New Zealand. Most earthquakes are unnoticeable but if you have concerns you can check on regional and recent activity.
This is a country that stands out as one of the unique holiday travel destinations of the world. New Zealand is a paradise for your holiday memories and pictures, and that famous NZ hospitality will make you feel welcome.
The natural scenic beauty of New Zealand and range of activities, from the relaxing to extreme, means you can't fail to find things to do and see that suit you in this awesome destination.