New Zealand Heli Skiing
New Zealand heli skiing locations are popular destinations for holidays, including snow boarding, and ski vacations. There are numerous NZ heli ski operations popular for international visitors on both islands.
Heliskiing in NZ is a brilliant way to enjoy your ski or snow board experience while in a landscape that provides stunning scenery... and it's also a great way for avoiding the queues at popular resorts!
If you have a budget that can afford helicopter transport to the top of the ski fields, you will undoubtedly have an unforgettable experience!
Heli Skiing Field Locations
The largest concentration of commercial Heli-skiing fields are available in the Wanaka and Queenstown areas.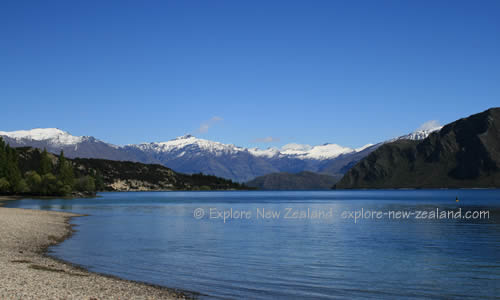 Snow Capped Mountains for Heli Skiing in the Wanaka Region of New Zealand,
not far from Queenstown Skiing Region
These are considered among the most favourite locations to heliski in NZ and as Queenstown and Wanaka are not far from each other you could include both locations in your trip.
Wanaka is also on the National Geographic 25 Worlds Best Ski Towns List list!
Although most suitable heliski fields have a South Island location, they can also be the most expensive. For those with a smaller budget also consider looking at bookings for the less expensive fields in other regions, they are becoming more popular.
The Remarkables Range and Coronet Peak can be accessed from Queenstown. Treble Cone, Cardrona, and the Waiorau Nordic Ski Area are located in the Wanaka area.
Heli-skiing can be enjoyed on Mt Aspiring and the Mt Cook Mackenzie region is also host to a few heli-skiing operations.
Canterbury is another South Island region where you can find backcountry heli-skiing with at least two companies providing the services.
The North Island Tongariro National Park, Mt Ruapehu and region, is also host to some of the finest facilities for New Zealand heli skiing.
The main commercial ski fields are at Whakapapa and Turoa, located on the active volcano Mount Ruapehu.
There are world-class facilities available and excellent accommodation and other activities in the area such as hiking, as well as Ski clubs.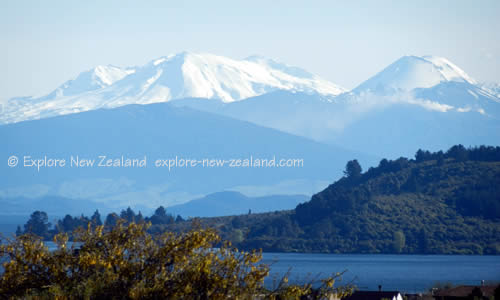 Snow Capped Mountains for Skiing Ruapehu Tongariro New Zealand
New Zealand Heli Skiing Season
The New Zealand heli skiing season is ideal for snow sports seekers who are from the northern hemisphere. The NZ seasons are the opposite which makes this the location to head for to continue to follow your sport when the northern hemisphere resorts have closed for the ski season.
Ski season runs from around the beginning of July right through to at least the early part of October.
Road to the Ski Fields at the end of the Ski Season
Tongariro and Mount Ruapehu New Zealand
Equipment Hire
You can commute to the ski slopes and hire your gear from outlets in the region.
Snow on the Skiing Fields
Tongariro National Park, New Zealand
Hire equipment will include everything your need from ski and snow boarding gear for high performance to sets of all the equipment you will need for a good day on the slopes.
There is no need to be too concerned about taking all your ski equipment with you on international travel, but do keep it in mind that in the high season it is advisable to book in advance. This is particularly relevant in the school vacation period.
This doesn't apply if you are a local ski enthusiast who has your own gear.
Read more about the skiing season, ski clubs, and hire of equipment