Waikawa New Zealand
Waikawa is a small fishing village in the south west of the Catlins that you drive through to get to some attractions on the coast off the Southern Scenic Route.
The village has a few houses, Waikawa Museum, and St Marys Anglican Church.
St Marys Anglican Church, Waikawa, Catlins, Southland, New Zealand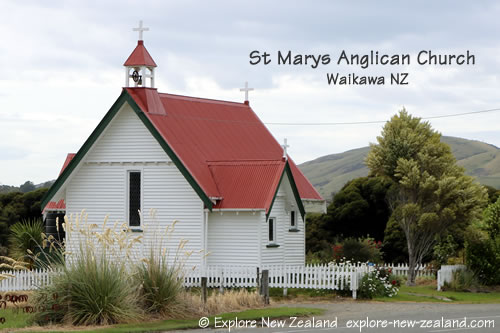 Attractions in Waikawa Area
Waikawa

Waikawa Museum
Dolphin Information Centre
St Marys Anglican Church

Curio Bay
Porpoise Bay
Niagara Falls
Slope Point
Southernmost Point of the South Island
Southern Scenic Route
Catlins Conservation Park
Kaka Point
Florence Hill Lookout
Cannibal Bay
Cathedral Caves
McLean Falls
Waikawa Museum
The museum is also a visitor's information centre for the area and hosts a Dolphin Information Centre to inform about Hector's Dolphins that are in the nearby Porpoise Bay.
Visiting the museum will give you an insight into history of seafaring and logging in the area as you pass through.
Waikawa museum was actually closed when I visited so I took a few photos around the outside where there are some interesting remnants of historical interest stored. See the images below.
Jail and Blacksmith Buildings at Waikawa Museum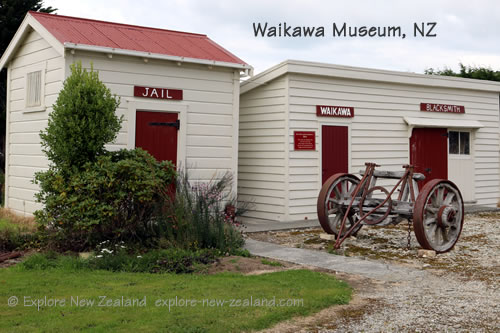 Historic Machinery at the Museum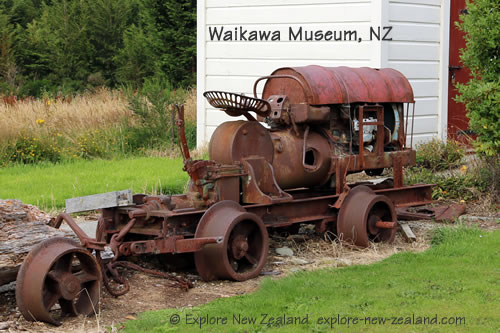 Historic Artefacts in Barn Behind the Museum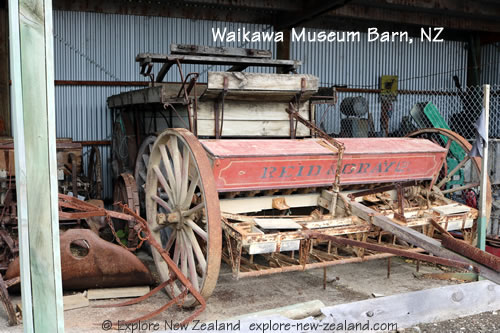 Historic Artefacts in Barn Behind the Museum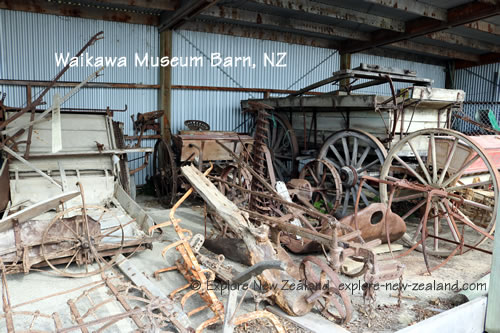 Jail and Blacksmith at Waikawa Museum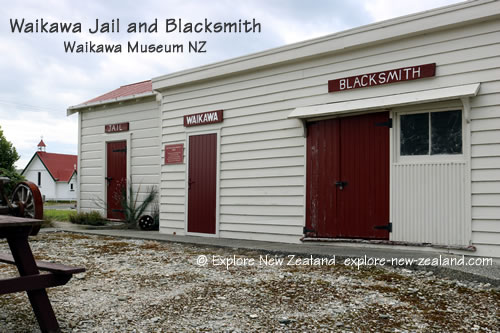 Directions to Waikawa
Drive the Southern Scenic Route SH92 from Balclutha to Invercargill, or in reverse, the village is signposted in the west of the Catlins.