Christchurch New Zealand
Christchurch, on the east coast of the South Island of New Zealand, is the largest city on the island. It was named Christchurch after the city in England that has the same name, and has a history of English heritage.
View of Hazy Christchurch Landscape from the Port Hills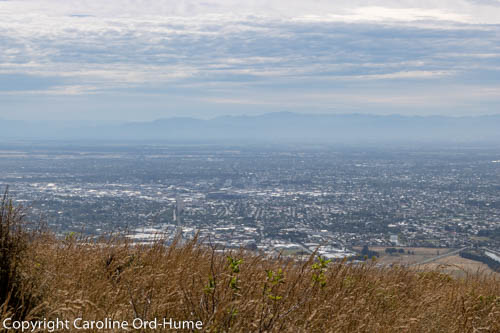 If you look at the City layout you will see the original streets were constructed in a type of grid with the cathedral in the centre, and many of the street names correspond to places in England, and include some places around the world.
Examples of Christchurch City centre street names include Gloucester Street, Hereford Street, Worcester Boulevard, and Montreal Street.
Christchurch City centre is obviously different now to how it was before the devastating earthquake of February 2011.
Christchurch Cathedral Earthquake Damage in New Zealand
Although the destruction caused by the earthquake will be most noticeable by people who had visited Christchurch before 2011, new visitors will also notice blank spaces where there were previously buildings, many of which were historic. There is still a lot of rebuilding and regeneration happening in the city of Christchurch, New Zealand.
Street Art Graffiti Cycles in Christchurch New Zealand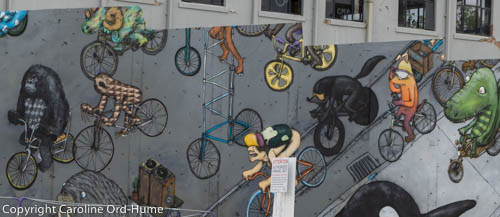 This is a city that has an energy that thrives on creativity and innovation. There may be changes to the way the centre looks in the way of architecture and new ideas but it still retains a traditional feel. When you are touring around Christchurch City, keep an eye out for the wonderful, and sometimes weird, street art.
What's the Time in Christchurch?
The time in Christchurch New Zealand now is...
Getting Around Christchurch
Christchurch Tramways City Tour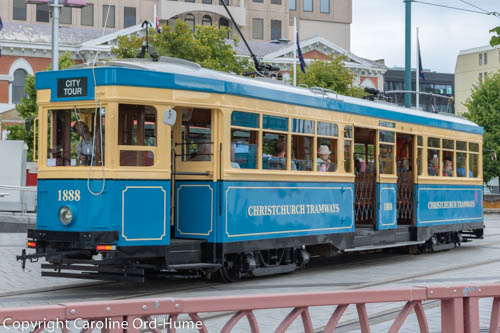 The city can be explored by tram, double-decker bus, vintage bicycles, or walking. Take a meandering ride on the Avon River in a good old fashioned Edwardian flat bottomed punt, or cycle along the River bank cycle paths. Enjoy relaxing in Christchurch Botanic Gardens and Hagley Park.
Things to Do in Christchurch New Zealand
The range of activities and experiences waiting for you in Christchurch and across the Canterbury region include…
Adventures
Arts and Culture
Banks Peninsula
Beaches in and near Christchurch
Christchurch Gondola
Christchurch Parks
Christchurch Reserves
Cycling Christchurch and Canterbury
Day Trips from Christchurch
Gardens
Golf in Christchurch and Canterbury
Farmers' Markets
History and heritage
Nature and Wildlife Tours
Picnic Spots in Christchurch
Walking in Christchurch and Canterbury
Wine and Vineyards of Canterbury
Christchurch Districts
Christchurch Airport
Akaroa and Banks Peninsula
Christchurch Central - Christchurch City Map
Christchurch East

Linwood
New Brighton
Redcliffs
Sumner

Governors Bay
Lincoln
Christchurch North

Merivale
Papanui
Redwood
St Albans

Rolleston
Christchurch South

Addington
Cashmere
Halswell
Hornby
Sockburn

Spencerville
Tai Tapu
Christchurch West

Fendalton
Ilam
McLeans Island
Riccarton
West Melton
Yaldhurst

Kaiapoi
Rangiora
Woodend
Christchurch Accommodation
The range of accommodation in and around Christchurch is diverse, with something to suit all levels of budget or requirements.
Bed & breakfast, Backpackers, Hotels, Lodges, Farmstays, Holiday homes, Holiday parks, Homestays , Hostels, Luxury Accommodation, Motels, and Serviced apartments.
Example of Wall Street Art in Christchurch NZ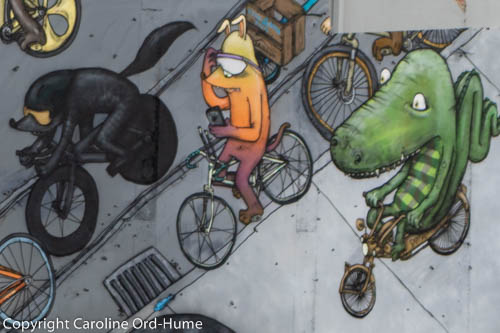 Christchurch in Canterbury
Canterbury is proud of Christchurch; it is the second biggest city in New Zealand and the biggest in the South Island.
Christchurch New Zealand is also a good landing point to get access to other parts of Canterbury and the South Island, whether arriving by air, train, road, or ship.
Arthur's Pass & Selwyn
Hanmer Springs & Hurunui
Kaikoura
Mackenzie Country
Mid Canterbury
South Canterbury
Waimakariri
Christchurch New Zealand
Christchurch City Streets and Roads
Time in Christchurch New Zealand