Marlborough New Zealand
The Marlborough New Zealand region in the upper South Island includes the beautiful Marlborough Sounds and the all-important port and ferry terminal at Picton.
Cook Strait ferries from Wellington arrive in the small port of Picton.
Blenheim is just an half an hour drive down SH1 to the south of the Picton harbour town, and Havelock to the west can be accessed via a drive along the scenic Queen Charlotte Drive road.
Marlborough Sounds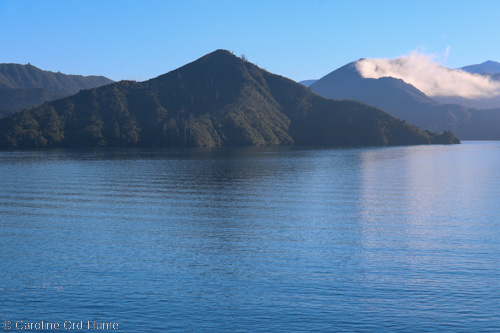 Picton is an excellent base for hiking tracks and walks in the region, including the famous Queen Charlotte Track.
There are also numerous boat tours you can take on the Marlborough sounds, along with water taxis that will take you (or your luggage) to various places and attractions, or drop off points along the tracks. So if you want to join a track at any point and do a short walk, part of a walk, or hiking without having to carry your luggage, water taxis can accommodate your plans.
The Victoria Domain in Picton leads to several walks of different distances that often join up. Such as 'Bob's Bay Track' 1km one way that takes around 30 minutes, 'The Snout' that is 5km one way and and 'Tirohanga Track' 3km one way, both of which take around 1 hour 15 minutes. Information about all the tracks around Picton can be picked up at the Picton I-Site Visitor Information Centre.
There is also a peninsula next to Picton that has been turned into a wildlife haven through the erection of a predator proof fence. If you are interested in doing a walk on this peninsula you have to get a water taxi to it as there is no access on land. Read about Predators of New Zealand
Marlborough is renowned for its wine production and has a lot of vineyards, particularly around Blenheim, if you are interested in following any wine trails or participating in wine tasting tours.
Blenheim is a thriving town south from Picton that has just about anything you could ever need, including a fantastic array of shops in the centre.
Havelock, which you pass through on the way to Nelson, is famous for Mussels and a Mussel Festival that is held annually. You can also take tours on the sounds from Havelock.
Marlborough
Waikawa
Awatere Valley
Blenheim
Havelock
Marlborough Sounds
Picton
Renwick
Seddon
Waikawa
Marlborough Attractions and Activities
The list below is just a sample of the many attractions in the Marlborough region...
Boat Cruises, Water Taxi, and Kayak rental companies
Eco World
E-Ko Tours: Wildlife Cruises & Dolphin Swimming in Picton
Havelock
Karaka Point Reserve
Kenepuru Road and Kenepuru Sound
Lochmara Lodge Marlborough Sounds Wildlife Recovery Centre
Long Island Marine Reserve
Motuara Island Bird Sanctuary
National Whale Centre
Omaka Aviation Heritage Centre
Pelorus Bridge Scenic Reserve
Pelorus Mail Boat
Pelorus Sound
Picton Community Museum
Queen Charlotte Drive
Queen Charlotte Sound
Queen Charlotte Track
The Edwin Fox Ship
Titi Island Wildlife Refuge
Waikawa Marina
Karaka Point Reserve - Marlborough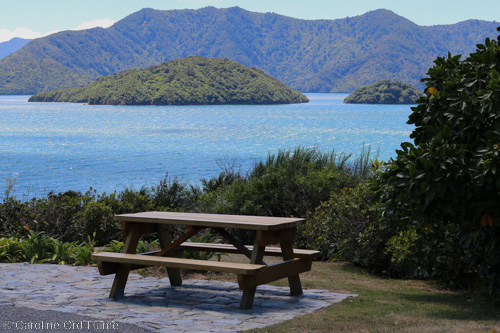 Marlborough Location