Snowboard Instructor Courses New Zealand
Snowboard instructor courses and ski instructor courses in New Zealand are available to provide the best of snow sport training courses resulting in snowboarding or skiing instructor qualifications that will enable you to go on to be a qualified instructor across the globe.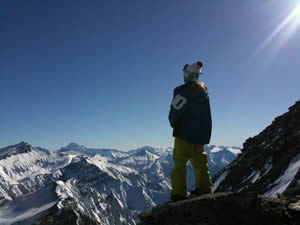 The providers of snowboard and ski instructor courses in New Zealand maintain a high standard of professional instruction and maintain global recognition for courses that run in one of the most stunning settings in the world.
Southern Hemisphere to Northern Hemisphere
Have you considered snowboard instructor training in New Zealand from July to September in the southern hemisphere?
After you graduate as a snowboarding instructor you would be ready for working in countries such as Switzerland, Canada, USA, Norway, Austria, Italy, Germany, and Scotland, in the northern hemisphere starting November.
Doesn't that sound like a brilliant snowboard training course investment?
Recommended Snowboard Instructor Courses
Since 2003 SnowSkool has been operating snowboard instructor courses and ski instructor courses. The SnowSkool New Zealand courses are currently run from Wanaka, South Island, using the Treble Cone resort as their home mountain. These courses to professional snowboard instructor certification give you the opportunity to train with some of the finest instructor's in New Zealand (and indeed the world), gain your SBINZ level 1 & SBINZ level 2 (Snowboard Instructors of New Zealand) qualifications, and ultimately realise that dream of working as a snowboard instructor! Graduates from past SnowSkool New Zealand snowboarding instructor courses have gone on to work on an international level in resorts all over the world.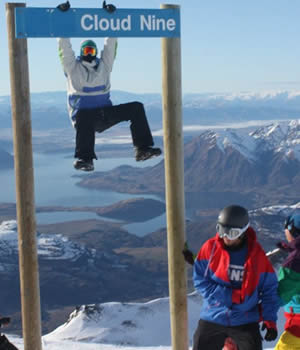 A 100% pass rate in the SBINZ level one is regularly achieved, showing the quality of the instruction available to a SnowSkool student. The SBINZ level two is a little bit more of a challenge, which is why SnowSkool allow their students additional training time to prepare for this exam. The most recent SnowSkool pass rate for this exam was 93%!
Of course it's not all about qualifications and training, SnowSkool put a lot of emphasis on their students having the time of their lives. And where better to spend a winter season than New Zealand?! With a view of the Southern Alps and the stunning Lake Wanaka to wake up to every day it's no wonder the students always pick Wanaka as the destination they'd most like to revisit. SnowSkool pack in an off snow schedule full of different activities too, from rock climbing to skydiving and with the odd bungee jump thrown in for good measure, there's no way you could get bored in NZ!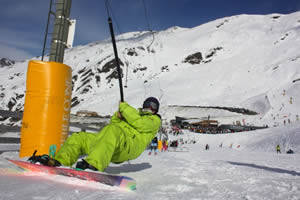 During your stay you'll be housed in luxury apartments shared between 4 people and evening meals will be provided at local eatery, Café Fe. Within the SnowSkool apartment complex you'll also have access to a sauna to rest those weary muscles in as well as an on-site bar for those all-important post-riding beers!
The terrain up at Treble Cone, which is the largest ski area on the south island with 1350 acres on offer, can be described in one word... fantastic. 45% is classified as expert, 45% intermediate, and only 10% beginner, meaning that you'll not be short of challenging (in a good way) terrain to keep those legs burning and yourself satisfied. Not only that, but other resorts are easily within reach, for those interested in their freestyle a trip to Snowpark is very much recommended!
So with fantastic terrain, incredible off-slope activities, stunning views, and the chance to gain internationally recognised instructor's qualifications, we couldn't think of a better way to spend a winter season!
Enquiries and Booking
The SnowSkool New Zealand ski and snowboard instructor courses run between mid-July and late-September offering you the perfect amount of time to enjoy a NZ winter!
Quote "EXPNZ" when making a SnowSkool enquiry and you will get a £50 discount if you make a booking!!!
If you are interested in more information about any of SnowSkool's ski or snowboard instructor courses in New Zealand, take a look at their website and don't forget to quote "EXPNZ" when making your enquiry. SnowSkool also operates ski and snowboard instructor courses in Canada, France, and the U.S.A.
Also see information about Ski Instructor Courses in New Zealand.
One of the most popular destinations in New Zealand for winter sports such as skiing, snowboarding, snowkiting, and heliskiing, is Wanaka. So while you are there consider having a go at heli skiing, you can choose from Treble Cone, the Waiorau Nordic Ski Area, and Cardrona, all of which are in the region of Wanaka!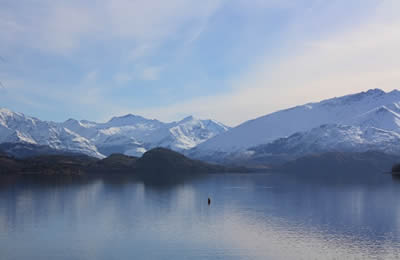 Wanaka