Explore Tauranga New Zealand Map, Bay of Plenty Interactive Map
Welcome to Tauranga New Zealand Map, a picturesque city on the North Island's eastern coast in the Bay of Plenty region.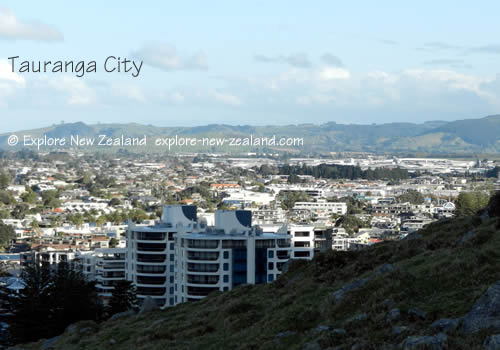 Whether you're a first-time visitor or a seasoned traveller, an interactive map of Tauranga is your essential companion for discovering all the hidden gems and must-see attractions this beautiful region has to offer.
What the Map of Tauranga Will Show
The map is at the bottom of the page
Tourist Attractions:
The map highlights Tauranga's top tourist destinations, including the iconic Mount Maunganui. Learn about the best hiking trails, stunning beaches, and cultural hotspots that will make your visit unforgettable.
Tauranga Accommodation:
Find the perfect place to stay with ease. Locate hotels, resorts, campsites, and vacation rentals in various price ranges and styles, all conveniently marked on the map. Whether you're looking for a beach front resort or a cosy B&B, the map has you covered.
Dining and Entertainment:
Discover Tauranga's vibrant culinary scene and night-life. The map of Tauranga below features restaurants, cafes, bars, and entertainment venues where you can savour delicious local cuisine and enjoy the city's night-life.
Shopping in Tauranga:
Navigate Tauranga's shopping districts and find the best boutiques, markets, and malls for fashion, souvenirs, and unique local products.
Tauranga Transportation Hubs:
Easily locate bus stops, train stations, and rental car services. The interactive map also provides directions to Tauranga Airport, ensuring you have a smooth journey in and out of the city.
Parks and Outdoor Activities:
Tauranga is renowned for its outdoor beauty located in the Bay of Plenty region. Explore the various parks, gardens, and outdoor activities, perfect for nature enthusiasts and families. Hike, bike, or picnic in lush green spaces with this map as your guide.
50 Best Things to do in Tauranga Bay of Plenty
Cultural and Historical Sites in Tauranga:
Immerse yourself in Tauranga's rich history and culture. Visit museums, art galleries, and historical landmarks that showcase the Tauranga City's heritage.
Tauranga Healthcare and Emergency Services:
In case of an emergency, the map provides information on the nearest hospitals, clinics, and pharmacies, ensuring your safety during your visit.
How to Use The Interactive Map
Using the map below is easy. Simply click and drag to explore different areas of Tauranga. You can zoom in to get a closer look at specific locations or zoom out for a broader perspective of the Bay of Plenty and other regions in the North Island. Click on map markers to access detailed information about each point of interest, including contact details, reviews, and directions.
Plan Your Tauranga Adventure Today! Tauranga has something for every traveller, from stunning natural beauty to vibrant cultural experiences. An interactive map provides the tools you need to make the most of your visit.
Tauranga New Zealand Map