Whanganui Journey New Zealand
Although classified as one of the Great Walks, the Whanganui Journey is actually down a river in the Whanganui National Park in New Zealand's North Island. A river trip in a kayak.
Whanganui River
North Island
5 days
145 km
Peak Season is October to April - Pass required
Off Season - Hut tickets required
Winding its way down to the Tasman Sea, this River passes through central North Island valleys, forests, and hills.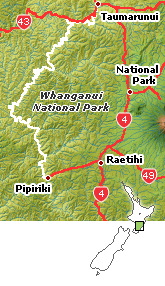 Interactive Map Further Down Page
On average, the 145 km River trip between Taumarunui and Pipiriki requires 5 days of kayaking/canoeing to complete. A shorter option is the 3 day trip running from Whakahoro to Pipiriki.
If kayaking down river isn't your thing, or your party has different activities in mind, there are lots of hiking tracks to choose from in Whanganui National Park. You can choose either dry land or the river.
This region has a unique history and Māori culture is an important part of the National Park experience. In the early years, more than 600 years ago, Māori used the River to trade and communicate with tribes in distant regions.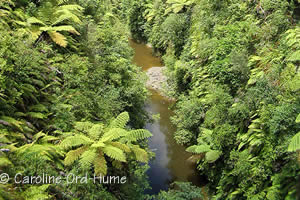 Whanganui Journey
Whanganui Journey Map / Whanganui River Location
Situated in the middle of the North Island, the closest towns you'll find are; to the north 'Taumarunui', to the south 'Whanganui', with smaller settlements being Pipiriki, Ohinepane, and Whakahoro providing access to the Whanganui Journey River.
New Zealand Great Walks - New Zealand National Parks
Outdoor Safety
As an Amazon Associate I earn from qualifying purchases
GREAT WALKS OF NEW ZEALAND - Craig Potton with Shaun Barnett
DAY WALKS IN NEW ZEALAND 100 GREAT TRACKS - Shaun Barnett & Geographx
GREAT WALKS OF NEW ZEALAND - Craig Potton with Shaun Barnett
DAY WALKS IN NEW ZEALAND 100 GREAT TRACKS - Shaun Barnett & Geographx
Check the Department of Conservation site to find fee guides and book huts and camp sites