Manawatu-Whanganui Region New Zealand
Manawatu-Whanganui is the North Islands second largest region, with boundaries being Taumarunui to the north, Levin to the south, over the Ruahine Ranges to the east at Cape Turnagain and the Pacific Ocean, and the Tasman Sea being the boundary in the west.
It also includes the mountain ranges of Tararua and Ruahine, and the North Islands active volcanoes Mount Ruapehu, Mount Ngauruhoe, and Mount Tongariro.
Two national parks in Manawatu-Whanganui are the larger Tongariro National Park, and Whangaui National Park.
The region has two main rivers, the Manawtu River that enters the sea at Foxton, and the Whanganui River that enters the sea at Whanganui and is the longest navigable river in New Zealand. The Whanganui River Journey is one of the New Zealand Great Walks, albeit the only one of the Great Walks that is actually a river with its entire length achievable by kayak.
The largest town is Palmerston North with Whanganui being the second largest. Other towns in the region are listed below.
Whanganui River, Whanganui
Districts
Whanganui - (spelling as 'Wanganui' is incorrect)
Ruapehu
Rangitikei
Manawatu
Horowhenua
Tararua
Palmerston North
Places in Manawatu-Whanganui
Manawatu
Ashhurst
Dannevirke
Eketahuna
Feilding
Foxton and Foxton Beach
Himatangi Beach
Hunterville
Levin
Mangaweka
Pahiatua
Palmerston North
Palmerston North Airport
Rangitikei
Ruapehu
National Park Village
Ohakune
Raetihi
Taihape
Taumarunui
Turoa Ski Field
Waiouru
Whakapapa
Whanganui
Whanganui City
Whanganui Airport
Manawatu-Whanganui Attractions and Activities
Manawatu Whanganui Region, Tongariro National Park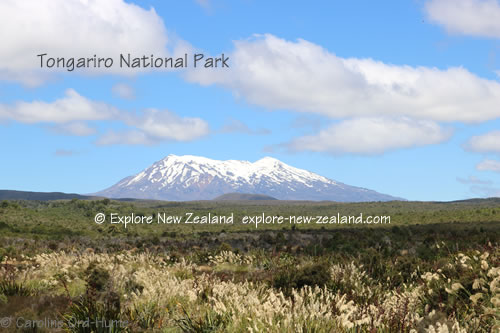 Palmerston North
The Science Centre
Manawatu Museum
Manawatu Art Gallery
Te Manawa
New Zealand Rugby Museum
Victoria Esplanade Gardens
Whanganui
Whanganui Regional Museum
Whanganui River Boat Museum
Whanganui Paddle Steamer Cruises
Moutoa Gardens
Kayaking (Whanganui Journey)
Tongariro National Park
Skiing and Snowboarding
Hiking and Walking
Lord of the Rings locations, see list below
Nature and Wildlife
History
Horse Drawn Train Trolley Bus Museum
QE2 Army Memorial Museum
Historic Logging Town Raetihi
Tokomaru Steam Engine Musum

Lord of the Rings filming locations
Mount Doom
Mordor
Plains of Gorgoroth
Emyn Muil
Ithilien
River Anduin
Trollshaw Forest
Osgiliath Wood
All Lord of the Rings Filming Locations
Manawatu-Whanganui Area