New Zealand Motorcycle Tours
Self-Drive and Guided Tours
New Zealand motorcycle tours are growing in popularity as more people start to discover the freedom of riding across this beautiful land.
New Zealand is criss-crossed with open stretches of road that cut through gullies, mountains, valleys and forests.
If you're an experienced rider and you want to fully appreciate the experience of exploring the country, you can hire a bike and go wherever you please.
On the other hand, if you prefer to be shown the sights, you can book a guided riding tour of New Zealand.
Self-Drive Motorcycle Tours
If you've already done a motorcycle tour before, this is probably the option you'll be most comfortable with. After all, for many people riding is about the freedom to go where you want, when you want.
One of the really surprising things about touring New Zealand on your own is the diversity.
Touring South Island
Not only are there a range of landscapes to experience, but even within such a small country there is a noticeable difference between people in the North and South, in big cities and small towns.
On top of that, there's the diversity of animal and bird life to experience as you journey through the country.
Self-drive New Zealand motorcycle tours really allow you to make the most of that and stumble onto new surprises everywhere you go.
You'll also notice that New Zealand seems to be very spread out. Although it's a small country, it's very sparsely populated. This makes is feel a lot bigger, since there are so many empty spaces and areas of untouched natural land.
Guided Motorcycle Tours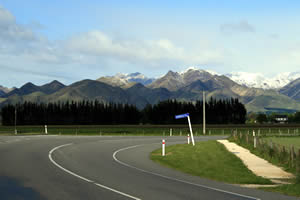 Hamner Springs Road, South Island
Of course, touring a foreign country without a guide isn't everyone's cup of tea. Although New Zealand is considered a relative safe country for tourists compared to most others, you should still be wary about traveling alone. The safest way to travel and see the most impressive sights in the shortest amount of time is to go on a guided tour.
Guided motorcycle tours are obviously quite different to sitting on a tour bus. Not only are they run by motorcycle enthusiasts, they also tend to attract a unique kind of customer and are thus tend to be tailored for people with a more adventurous spirit.
Choosing a Company
Of course, everyone has their own tastes in motorcycles, so that will be a factor when you decide who to hire a motorbike from or sign up for a tour with. Just keep an eye on how new the bikes are and make a few inquiries about how they're serviced and maintained.
New Zealand motorcycle tours businesses are generally good at keeping up with health and safety regulations, but always keep safety at the forefront of you mind.
Also, if you're booking a tour, look at what's included. Do you have to pay for meals and accommodation separately? This can save you money if you want to stay in campgrounds or low-budget motels, but of course it's easier to pay for everything in one package.
Recommended
Paradise Motorcycle Tours For New Zealand motorcycle rental, and guided or self-guided motorcycle tours catering for a variety of budgets.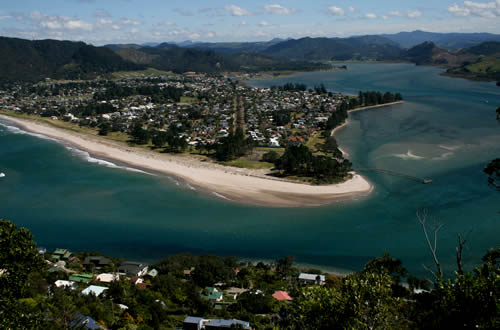 Coromandel Peninsula, Mount Paku View
New Zealand Road Code
Although New Zealand motorcycle tours rental companies will provide foreign drivers with a safety briefing, you should still try to pick up the New Zealand Road Code and make sure to give it a good read through. Even if you have come over from Australia there will be differences to some of the give way and turning rules while driving in New Zealand that may be a surprise to you.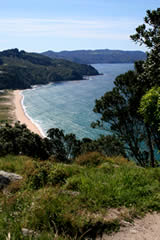 Road Atlas and Map
I personally recommend some of the ones I have used while travelling in a campervan, see New Zealand Road Maps