Northland Driving Routes New Zealand
The single main New Zealand Northland driving route is the Twin Coast Discovery Highway.
A full tour of this region of New Zealand, beginning and ending in Auckland, is best completed by following this circular Twin Coast Highway; the route is purposefully designed for tours to take in many of the main attractions and activities.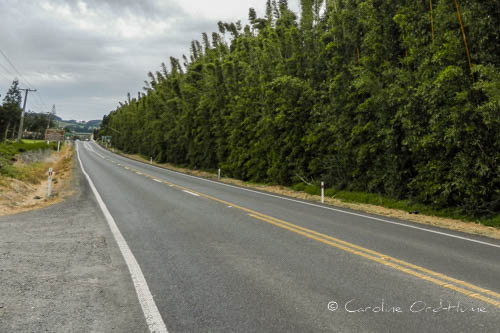 Twin Coast Discovery Highway Tourist Route
Driving round Northland is nearly impossible to do without touching this highway at some point, particularly in the area of land between Kaipara Harbour and Bream Bay.
The Highway is ideal for touring both east and west coasts while having plenty of opportunities to detour and see the attractions this most northern part of New Zealand has to offer.
Northland is pretty big and takes a lot of driving. The Twin Coast tourist route covers nearly 900km by either going up the East Coast and down the West Coast, or vice versa. To do the whole circular trip will take four days at a minimum.
Plan your route with enough time to enjoy each stop. The further north you get the less traffic there is but traffic is busier around the larger towns at commuting times of day and in the main holiday season.
Northland Activities | Northland Places to Visit | Northland Region
Northland Driving Times and Distances
Driving ranges and approximate times to drive between main settlements are:
Auckland to Whangarei - 166km 3 hours
Whangarei to Paihia - 71km, 1.15 hours
Paihia to Kaitaia - 109km, 2.15 hours
Kaitaia to Cape Reinga - 112km, 2.15 hours
Cape Reinga to Dargaville - 290km, 5.25 hours
Auckland to Cape Reinga - 444km, 8 hours
Places on the Twin Coast Highway
List of main places and towns the tourist route goes through or near to on your way north on the west coast, returning on the east coast.
Orewa - Red Beach
Warkworth
Wellsford
Maungaturoto
Waipu
Whangarei
Kawakawa
Moerewa
Kerikeri
Awanui
Cape Reinga
Kaitaia
Kaikohe
Opononi
Omapere
Waipoua Forest
Dargaville
Ruawai
Paparoa
Maungaturoto
Wellsford
Helensville
Kumeu
Northland Bay in Spring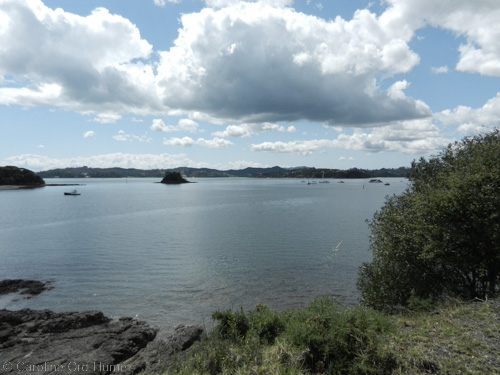 Driving in Northland
I have done this trip and the time to travel between locations is a lot longer than it looks when you see it on the map. For example, Auckland to Cape Reinga is 444km and will take around 8 hours driving, that's a whole day!
I suggest splitting the journey up into manageable chunks. If you do want to go as far north as you can, there are coach trips running from Awanui and Kaitaia to Cape Reinga. Recommended to save the tiring long journey to the Cape, and so you can look at the scenery instead of the road. And of course you can also enjoy an informative commentary while you relax on a bus tour. If you haven't got enough time to go all the way up to the most northern point, you can choose which places to go and miss out Cape Reinga.
I am aware that some maps/websites give you different driving times, and some say that it takes around 5 and half hours to get to the top, but that is misleading. Remember that you do not know the roads, it depends on the type of vehicle you are driving and the weather, the traffic increases during rush hours, you may get behind a lorry or campervan, and you will need comfort breaks.
Northland Road Map
There is an online map below... or for my tried and tested recommendation for a comprehensive physical NZ road map atlas and route planner see New Zealand Road Map.