Wellington and Wairarapa New Zealand
The Wellington region, covers the southernmost part of the North Island in New Zealand and includes Wairarapa and Kapiti Coast. Wellington city is the capital of New Zealand, the third largest city in population figures, and it is also where the ferries depart and arrive to and from the South Island.
Wellington City Harbour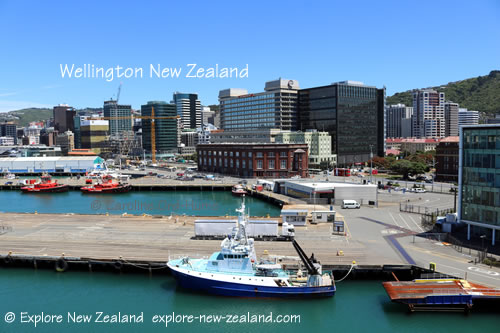 So if you are visiting the South Island you will have to go to, or through, Wellington City. And depending on your chosen route south, you will drive through Wairarapa, or past the Kapiti Coast.
Wellington is buzzing with cafes, arts, and nightlife, along with museums such as Te Papa, the national museum, and the Museum of Wellington City and Sea.
Wellington City Attractions, Places to Go and Things to Do - Wellington Annual Events
There are city tours, walks, cycling, and a Cable Car, along with hilltop lookout points such as from Mount Victoria. Wellington Transport
The Botanic Gardens and Zealandia, the Karori Sanctuary Experience, and Otari-Wilton's Bush, all provide access to plants and wildlife of New Zealand. Take a short ferry trip to spend a few hours on Matiu/Somes Island in the harbour, a nature reserve that's predator free and managed by the Department of Conservation.
Within Wellington, and along the SH2 out of Wellington route, there are several points of interest in the filming of Lord of the Rings, listed below under 'Wellington and Wairarapa Attractions'. Of course, Wellywood and Weta Workshop also provide more for New Zealand based film enthusiasts to visit, it's not just Lord of the Rings that was filmed in New Zealand!
In the wider region outside of Wellington there are lots of attractions and plenty to do.
The i-SITE Visitor Information Centre, 18-32 Manners Street, Wellington is the best place to get comprehensive information about the Wellington region and activities.
There is an interactive region map below.
Districts in Wellington Wairarapa Region
Kapiti Coast
Porirua
Masterton
Carterton
South Wairarapa
Upper Hutt
Lower Hutt
Places in Wellington Wairarapa
Wellington
Kapiti Coast
Lower Hutt
Petone
Ohariu Valley
Paraparaumu
Porirua
Upper Hutt
Waikanae
Wellington Bays
Wairarapa
Akitio
Carterton
Castlepoint
Featherston
Gladstone
Greytown
Martinborough
Masterton
Cape Palliser and Ngawi
Tararua District
Wellington and Wairarapa Attractions
Rimutaka Forest Park - Wellington Wairarapa Region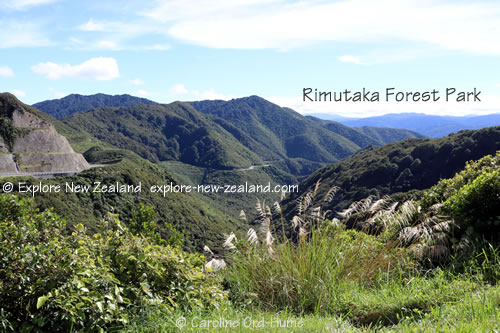 Museums
Te Papa Museum
Museum of Wellington City and Sea
Colonial Cottage Museum
Fetherston Heritage Museum
Fell Museum
Wellington Tramway Line and Museum
Southwards Car Museum
Cobblestone Museum, Greytown
Toy Soldier Museum
Museum of Early Childhood, Masterton
Nature and Wildlife
Matiu/Somes Island in Wellington Harbour
Otari-Wilton's Bush
Staglands Wildlife Park
Nga Manu Wildlife Sanctuary
Seal Colonies
Wellington Botanic Gardens
Lady Norwood Rose Gardens
Carter Observatory
Rimutaka Forest Park
Aorangi Forest Park
Tararua Forest Park
Kapiti Island Nature Reserve
Wairarapa Wine District
Film Industry Locations
Lord of the Rings Locations List
Escape from the Nazgul
Outer Shire
Dunharrow
Race to the Ferry
Helm's Deep
Minas Tirith
River Anduin
Isengard Gardens
Orc Tree
Rohan River
Rivendell
Fords of Isen
Lothlorien
Gladden Fields
Pelennor Fields
Outer Shire
Dimholt Road
All Lord of the Rings Filming Locations
Wellington Region Area Map