Discovering 50 Wellington Attractions in and Around the Capital City of New Zealand
Wellington attractions and places to visit have something for everyone throughout the city, suburbs, and surrounding landscape. Wellington City is the vibrant historic capital of New Zealand. Nestled on the south-western tip of the North Island, Wellington is a cultural, culinary, and natural paradise waiting to be explored.
Known for its picturesque harbour, creative spirit, and friendly locals, this city offers an array of attractions for visitors of all interests. Whether you're a nature and wildlife enthusiast, a foodie, an art lover, like historic places, or an adventure seeker, there's something for everyone in and around this charming city.
Here's a list of 50 top tourist attractions to help you make the most of your Wellington experience.
Nature and Scenery Attractions around Wellington
Wellington Harbour
Mount Victoria Lookout: Enjoy panoramic views of Wellington, the ocean, and the harbour, from this elevated vantage point.
Zealandia Ecosanctuary: Explore this world-renowned predator proof sanctuary and spot some of New Zealand's unique birds and wildlife. Zealandia by Night: Explore this amazing sanctuary after dark and witness the nocturnal wildlife. https://www.visitzealandia.com/
Wellington Botanic Garden: Stroll through beautiful gardens, visit the Cable Car Museum, and enjoy a ride on the historic Wellington Cable Car.
Lady Norwood Rose Garden and Begonia House: In the Wellington Botanic Gardens
Carter Observatory - 1941 observatory in Botanic Garden near the Cable Car
Red Rocks Reserve: Witness the stunning red rocks and seal colonies along the coastline south of Wellington.
Matiu/Somes Island: Take a ferry to this predator-free island in the middle of the harbour, rich in history and natural beauty.
Kaitoke Regional Park: The filming location for Rivendell in "The Lord of the Rings" movies, Kaitoke Park is perfect for hiking, camping, and picnicking.
Ōtari-Wilton's Bush: New Zealand's only native botanic garden, showcasing an array of around 1,200 species of native flora collections.
Pencarrow Lighthouse: Visit New Zealand's first permanent lighthouse dating back to 1869 and which used to have a female lighthouse-keeper.
South Coast Beaches: Explore the rugged beauty of Wellington's southern coast, including Lyall Bay and Owhiro Bay.
Rimutaka Forest Park: Go hiking, mountain biking, or bird-watching in this pristine wilderness area on the other side of the harbour. East Harbour Regional Park.
Waitangi Park: This is an urban wetland in Wellington that is right on the waterfront.
Scorching Bay: A lovely sheltered sandy beach on Miramar Peninsula where you can swim and that has a view.
Hutt Valley: Take a drive through the flat Hutt River Valley
Arts, Crafts, and Culture Places to go in Wellington
Wellington Harbour Historic Building
Te Papa Tongarewa: New Zealand's national museum, offering a fascinating look at the country's history and culture. The museum is known as 'Te Papa' which is Māori for 'the treasure box'.
City Gallery Wellington - Te Whare Toi: Experience contemporary art and exhibitions in this stunning gallery.
Wellington Museum: Discover the city's maritime history in this beautifully restored heritage building.
New Zealand Symphony Orchestra: Enjoy world-class classical music performances.
Cuba Street: A hub of artistic expression, featuring street art, boutique shops, and unique cafes.
Wētā Workshop: Go on a tour behind the scenes of the movie magic created for "The Lord of the Rings" and other films such as Avatar, The Hobbit, King Kong, and District 9.
New Zealand Film Archive: Explore the history of New Zealand cinema.
Nairn Street Cottage: Step back in time and visit one of Wellington's oldest homes.
Frank Kitts Park: Home to public art installations and a popular waterfront location.
Dowse Art Museum: Exhibitions, events, and collections.
Te Raukura: Gallery in a unique building on Taranaki Wharf, with two ceremonial Waka and Maori designs and carvings.
Courtenay Place and Cuba Street: One of the oldest streets in Wellington. Vintage bookshops, record stores, cafes, bars.
Central Library - Te Matapihi
Te Ngākau Civic Square / Civic Square: Outdoor events
City to Sea Bridge: Opened in 1994, this pedestrian bridge is decorated with sculptures and links down-town to the waterfront
Hikitia: A floating steam powered crane ship!
Wellington Underground Market: Hidden on the waterfront and open on Sundays for finding Crafts, Clothes, arts, and all kinds of interesting things.
Food and Drink Wellington Attractions
Wellington Night Market: Savour international cuisine and street food at this bustling night market that I believe is on once a month.
Cuisine at Wellington's Award-Winning Restaurants: Dine at the city's renowned eateries, like Logan Brown and Ortega Fish Shack.
Craft Beer Capital: Explore the city's craft beer scene with tours and tastings.
Wellington Chocolate Factory: Indulge in high quality artisan chocolates and learn about the chocolate-making process. Yum yum!
Mojo Coffee: Taste some of New Zealand's finest fresh coffee at this local roastery on Wellington waterfront.
Harbourside Market: A must-visit for fresh produce, artisan foods, and local crafts. This market has been known to have 25,000 on a Sunday morning.
Wellington Wine Country: Take a short drive to the Wairarapa wine region for wine tasting. There are also the options of the wine producing regions of Hawke's Bay and Marlborough further afield but not too far.
Matiu/Somes Island Overnight Experience: Enjoy yourselves with a unique dining experience on the island in Wellington harbour.
Zest Food Tours: Join a guided culinary tour of Wellington's food scene and learn about the architecture and art along the way.
Wellington on a Plate: Participate in this annual food festival celebrating local cuisine that runs for 17 days and is the largest food festival in New Zealand.
Chaffers Dock Function Centre: Cafes and Sunday farmers market
Adventure and Recreation in and Around Wellington
Adrenalin Forest: Test your courage on high ropes and obstacle courses.
Wellington Zoo: Meet exotic animals and learn about conservation efforts.
Kayaking on Wellington Harbour: Paddle along the scenic harbor and spot wildlife.
Wellington Cable Car Museum: Learn about the history of the city's iconic cable car.
Wellington Helicopter Tours: See the city from a whole new perspective.
Wellington Harbour Ferry Trips: Matiu/Somes Island, Queens Wharf, Days Bay, Petone
Wellington Horse Riding: Enjoy a scenic horseback ride in the surrounding countryside.
Wellington Indoor Rock Climbing: Test your climbing skills in a controlled environment.
Makara Beach Mountain Biking: Explore rugged coastal trails on your bike.
Westpac Stadium: Large sporting venue
Rimutaka Forest Park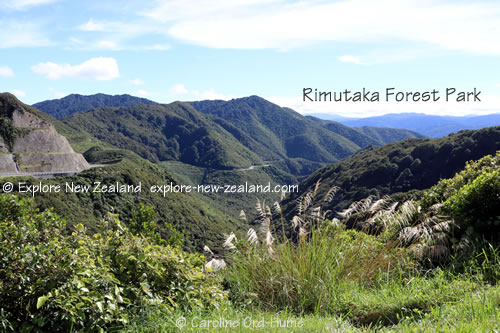 Wellington History and Heritage Attractions
Old St. Paul's: Visit this stunning wooden church with intricate Gothic-style architecture, a landmark and historic site in Wellington
Government House: Take a guided tour of the official residence of the Governor-General.
Wellington Waterfront: Discover public art installations and maritime history.
Lambton Quay: The original waterfront
Archives New Zealand: Explore the country's historical records and documents. The National Archives of New Zealand, including the original Treaty of Waitangi in Maori.
National War Memorial: Pay your respects to New Zealand's fallen soldiers.
Wellington Tramway Museum: Ride vintage trams and learn about the city's tram history.
Colonial Cottage Museum: Step into the past in this well-preserved 19th-century cottage museum.
Petone Settlers Museum: Learn about the early European settlers in the Wellington region.
Paekakariki Escarpment Track: Walk a historic railway route with stunning views.
Atatürk Memorial: Commemorate the enduring friendship between New Zealand and Turkey, on Anzac Parade near the Australian Memorial.
Wellington Information
Wellington attractions ensure that every visitor can find something to captivate their interest and make their stay memorable.
From natural beauty to cultural gems, culinary delights, and adventure opportunities, Wellington offers an unforgettable experience at every turn. So, pack your bags and embark on a journey to explore the best that this vibrant city and its surroundings have to offer.