Wellington Transport New Zealand
Wellington transport services are coordinated through Metlink, a quality regional network running buses, trains, and the harbour ferry service stops.
Wellington City Council along with Hutt, Porirua, Upper Hutt, Kapiti Coast, South Wairaparapa, Carterton, and Masterton Councils work with New Zealand Transport Agency to deliver and fund the public transport network across the region.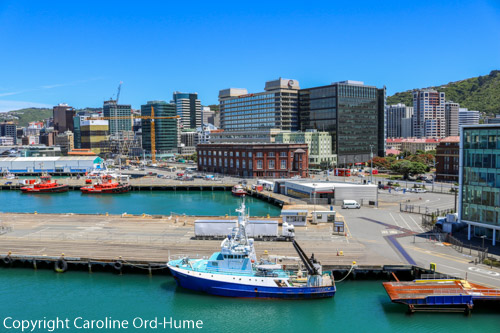 Bus and Train Wellington Transport
With your back to the harbour, if you cross the road 'Waterloo Quay' you will find the train and bus station connecting trains around New Zealand such as KiwiRail and Northern Explorer. There are a few shops and cafes in the train and bus station where you can get some supplies.
Just across the road from the ferry terminal (Bluebridge) is Wellington train station and some bus stops such as the Intercity bus stop where you can get buses around New Zealand. You can purchase Wellington transport bus tickets and day passes from the bus drivers but if you are heading further afield outside of the city it is probably best to book a seat.
Train Lines
Upper Hutt - Wellington = HVL Hutt Valley Line
Johnsonville - Wellington = JVL Johnsonville Line
Waikanae - Wellington = KPL Kapiti Line
Melling - Wellington = MEL Melling Line
Masterton - Wellington = WRL Wairarapa Line
Bus Services
A walk down Bunny Street to the left side of Wellington Rail Station, takes you to Lambton Quay. There is a network of bus services operating from Lambton Interchange that will take you around Wellington City.
Timetables
The Metlink transport centre website lists all train line timetables along with the choices of bus routes around the capital and wider region of Wellington.
Metlink App provides Wellington transport information for commuting.
Taxi
Taxi stands exist in the Wellington city but otherwise just hail one down as it's passing if it is empty. Authorised taxi stands can be found at Wellington Rail Station, at Lambton Quay, at the corner of Courtenay Place and Taranaki Street.
There are lots of taxi companies around the city which can't possibly all be listed here but the following are a selection of approved taxis that are also wheelchair friendly. I will try to keep these numbers current periodically.
Airport & City Shuttles 04 977 7406
Driving Miss Daisy 0800 948 432
Freedom Companion Drivers 0800 956 956
Golden Oldies 04 528 2868
Hutt & City Taxis 04 570 0057
Kavale Ltd 04 801 8011
Kiwi Cabs Ltd 04 389 9999
Masterton Shuttles 06 377 1923
Paraparaumu Taxis 04 296 1111
Porirua Taxis 04 237 6099
Wellington Combined Taxis 04 384 4444
Bike
Tour the city, suburbs, and region by bike. Bikes are a fantastic part of Wellington transport, a way to get around while staying fit and making friends. You can take bikes on some public transport so you don't have to be restricted to the city.
You can hire road, city, and mountain bikes in Wellington and there are numerous bike hire companies to choose from. Hire companies will also give you some good tips on places to ride your bike. Hirebike is just one of those available and they hire cruisers, mountain bikes, electric bikes, and scooters in Wellington, Auckland and Christchurch.
Car
Finding you way around the city by car, and the extensive one way system, is a lot easier these days as most people have a satnav and/or there will probably be one in your hire car/vehicle/campervan.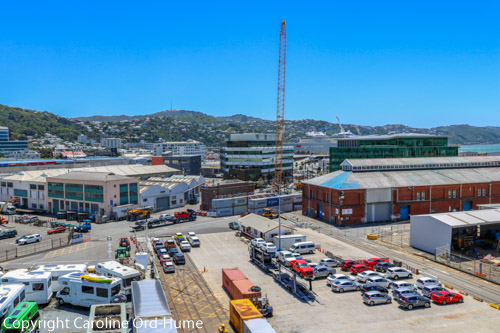 You will find car parking charges apply around the inner city with parking metres on a lot of streets. If you are supposed to pay to park you must ensure you do pay as requested, otherwise risk a high fine.
Ferry
Wellington Picton Ferries and Wellington Harbour Ferry
Flights - Wellington Transport to Airport
Travelling to and from Wellington International Airport.
Airport Bus Services
Bus services for passengers to get to and from the airport are Route 2 and Route 91.
Route 91 is operated by NZ Bus and called the Airport Flyer. It is an express service running between Lower Hutt, the city, and Wellington International Airport.
Route 2 is a bus service operated by Metlink travelling between Karori and Seatoun via the central city, Hataitai, Kilbirnie, and Miramar.
Airport Shuttles and Taxis
Shared shuttles are cheaper than taxis. Check out Super Shuttle 0800 748885
There is a list of some taxis above in the Taxis section.
Wellington Information