Auckland Things to Do
There are a lot of things to do in Auckland that are free and others you have to pay for. If you want to experience some arts and culture, heritage and history, beaches, Auckland and region parks and reserves, walk around the botanical gardens, experience local farmers' markets, have a look at the harbours, or experience some nature spaces in and around the City you can find all those things for free.
Wintergarden Tropical Plant House at Auckland Domain
If you want to go on an organised tour or take part in adventure activities, take a ferry to any of the islands, go diving or snorkelling, bungy jumping or skydiving, visit wineries or go on cultural tours, there are plenty of attractions and activities on offer for all ages and interests.
The lists below will give you an idea of Auckland things to do.
Free Auckland Attractions
Arts and Galleries
Beaches in and Near Auckland - Red Beach
Extinct Volcanoes - Mangere Mountain, Mount Eden Walks
Farmers' Markets
Gardens such as Auckland Domain
Harbours
Heritage and History - Auckland Museum
Hiking
Parks and Reserves
Shopping
Sightseeing
Walks in Auckland and Region
Auckland Coast View
Nature and Eco Tourism Auckland
Aquariums
Beach and Coastal - Red Beach - Beaches Auckland Council
Nature and Eco Cruises
Farms and Farm Activities
Glowworms
Lavender Farms and Specialty Horticulture
Nature and Wildlife Tours
Observatories and Planetariums
Parks in and Around Auckland
Scenic Landscape
Tossi Wildlfe Sanctuary Tawharanui Regional Park
Tramping, Hiking and Guided Walks
Volcanic and Geothermal
Fullers Ferry in Auckland Harbour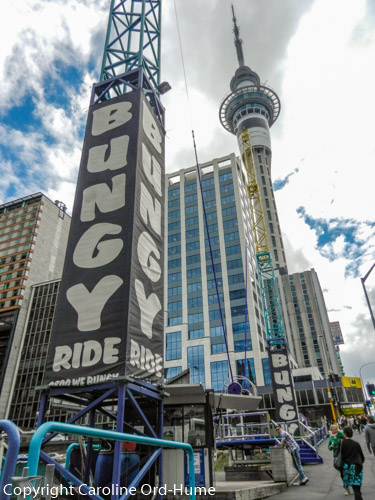 Adventure, Activities and Experiences
Abseiling
Adventure Parks
Archery
Bungy Jumping
Canoeing
Canyon Swing
Car Racing
Climbing
Cycling
Day Trips from Auckland
Diving
Family Fun and Activities
Flying Fox
Golf Courses
Gondolas
Helicopter Flights
Heli Skiing
Horse Riding
Hunting and Shooting
Kart Racing
Kayaking
Luge Rides
Mini Golf
Motorcycles
Mountain Biking
Paddle Boarding
Quad Bikes
Rafting
Blackwater Rafting
Whitewater Rafting
Scenic Flights
Scenic Trains
Segway Tours
Skydiving
Skywire
Skiing and Snowboarding at Snowplanet
Snorkeling
Surfing
Theme Parks
Trampolining
Trekking
Water Sports and Activities
Wine and Vineyards
Auckland Art, Arts, Culture, Galleries, Photography
Art Galleries
Cafe Culture
Maori and Pacific Art
Maori and Pacific Culture
Movies
Theatre
Workshops
Boats, Sailing
Boat and Yacht Charters
Sailing Schools
Cruise Ship Attractions
Fishing
Angling
Big Game Fishing
Deep Sea Fishing
Fly Fishing
Inshore Saltwater Fishing
Salmon Fishing
Trout Fishing
Entertainment in Auckland
Casinos
Childrens Activities
Cinema
Clubs
Escape Rooms
Events
Festivals
Gaming
Movies
Nightlife
Racing
Shows
Theatre
Health and Beauty
Gyms
Hot Pools
Spas
Swimming Pools
Yoga
Museums and Heritage
A Maori Figure in a Kaitaka Cloak, Sculptured by Molly Macalister, Auckland
Car and Transport Museums
History Museums
Maritime Museums
Military and War Museums
More Information Auckland
Auckland Transport - Getting around Auckland and the region.
Auckland Region - List of places in the Auckland area.
Sky Wire Photo Taken from Inside Sky Tower, Auckland
(Photo was taken through tinted window glass)